Phone direct for today's best offer! For all bookings and enquiries
please call
01934 621401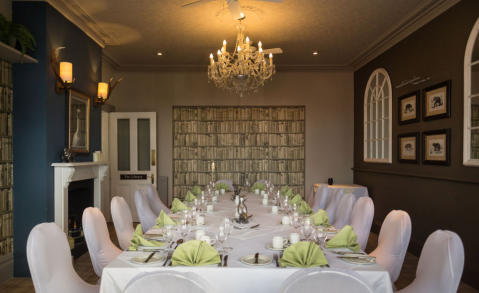 Beachlands: The Hotel for all
Occasions
If you are looking for a place to hold a very special family
occasion, private party or celebratory meal, look no further than
Beachlands Hotel. Being family owned and run ourselves, we
know the importance of those precious family times together.
•
Weddings
•
Birthday Celebrations
•
Anniversary Celebrations
•
Christenings & Naming Ceremonies
•
Club & Society Lunches/Dinners
•
Funerals, Wakes & Celebrations of Life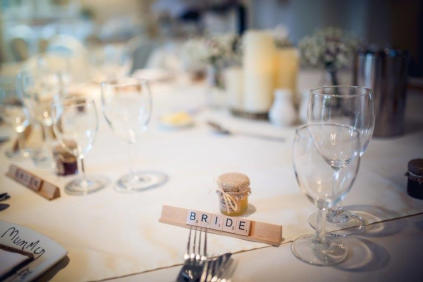 Birthday Celebrations
From a large Dinner & Disco to a small Birthday tea, Beachlands
ticks all the boxes. With freshly prepared food cooked on the
premises by our talented team of Chefs, as well as a lovely enclosed
Garden for Drinks on arrival, beautifully decorated lounges for
informal tea parties, The Library to entertain parties of up to 22
guests by Candlelight, a well-stocked Bar and Dance Floor if
required, all coupled with a wealth of experience and a Restaurant
seating 90, Beachlands, we are sure will be the perfect location. But
perhaps the thought of a Birthday Champagne Breakfast takes your
fancy as a bit of a change. However you wish to celebrate your
birthday we would love to help so don't hesitate to contact us.
Anniversary Celebrations
An Anniversary Celebration is always important whether it be an
intimate dinner for 2 or a large party for many. Silver, Ruby,
Pearl, Golden or Diamond, all our precious occasions to cherish.
Regardless of numbers we understand the importance of tailor
making the party to suit your requirements. Please feel free to
contact us to either discuss your plans over the phone or better
still make an appointment to pop in and see us, we would be
delighted to show you around and have an informal chat about
your special celebrations.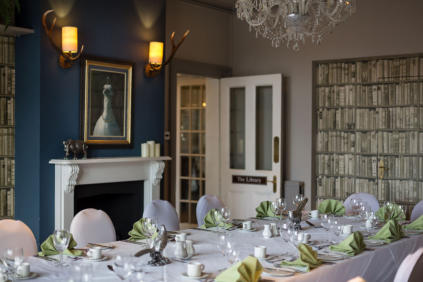 Christenings & Naming Ceremonies
The Hotel Restaurant is open in the evening 7 days a week and for
Sunday lunch. As well as this, for private functions of 16 people or
more, we are more than happy to cater at Lunchtime on any day
of the week. Or for the secret sleuth in you, a Murder Mystery
Event. Any plans or ideas you have we are more than happy to
help with. Just give us a call.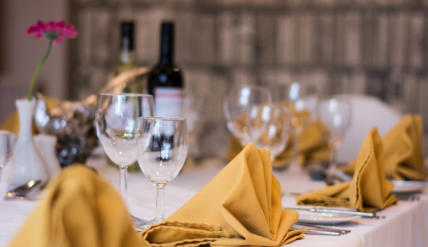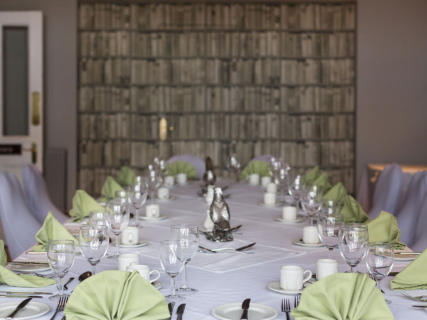 Club and Society Lunches/Dinners
Over the past 40 years we have hosted a huge number of
events, large & small, for local & national clubs & societies.
These range from tiddly wink clubs to the Rolls Royce Owners
Club, Yacht Clubs, Rotary Clubs, Round Table Clubs and Lions
Clubs alike.
We know that each club has its own specific requirements &
we would be delighted to discuss your next dinner, dance or
event with a view to making it truly special.
Funerals, Wakes & Celebrations of
Life
At Beachlands we understand how difficult a time arranging the
funeral of a loved one can be.
We have dedicated and experienced staff who will happily assist
you in all aspects of planning the funeral reception, taking away
some of the worry and stress the day may bring.
A variety of rooms in the hotel can play host to funeral receptions,
these rooms vary in size but we can advise which would best suit
your requirements.
Please contact the hotel direct for availability.
Menus can be found below: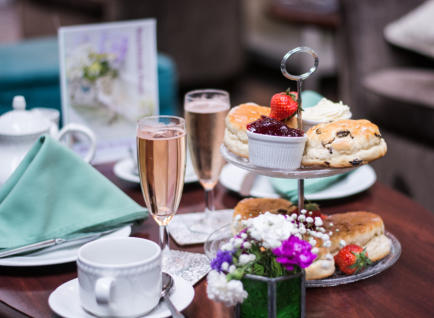 Weddings at The Beachlands
Beachlands is licensed to hold Civil Wedding Ceremonies on the
premises however, if you are having a Church or Registry Office
Wedding, Beachlands is the ideal venue for the Reception
afterwards.
For more information about Weddings at The Beachlands, please
click on the Wedding tab.
If you would like to come along and have a chat about your
Wedding Reception before making any definite decisions, we
would be delighted to see you. Just give us a call on 01934
621401 and we can arrange a mutually convenient time.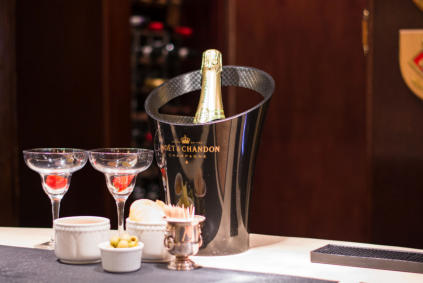 © Beachlands Hotel 01934 621401